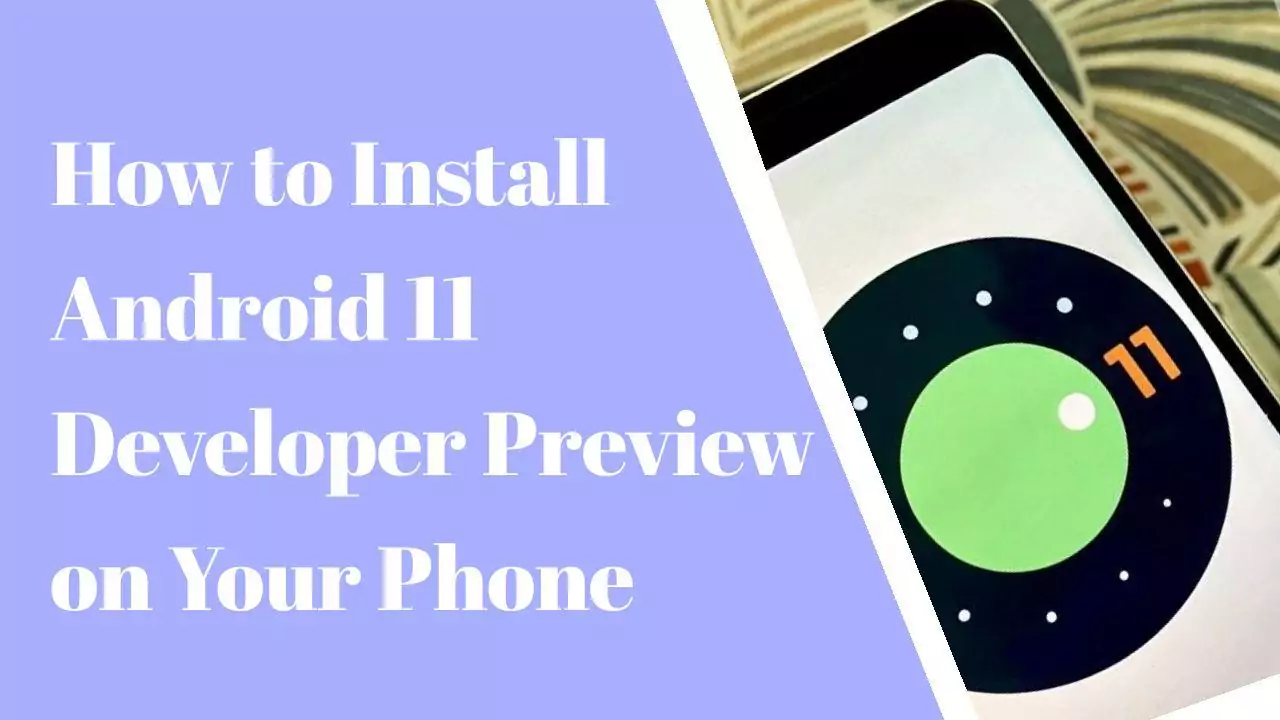 Android 11 Developer preview is lunched by Google now you can download and use the beta preview version if you have Pixel Smart Phone. Before telling you how to download and install Android 11 Developers Preview keep it in your mind that Android 11 software is in now available
in Beta version only which means there is a loss of features are missing and having many bugs and maybe many basic features are not working properly.
So, You can install Android 11 Developers Preview at your own risk only because if anything goes wrong then there may be a chance that you Phone gone Damage
which may unrepairable.
This time Google comes with the new Android Flash Tool with a streamlined whole Flashing Process. There is one question that arises in every reader's mind that How does the New Android Flash Tool Works? So, first, you have to connect your phone with USB Cable than open Android Flash Tool in your web browser but before connecting Mobile with USB you have to check your mobile must support WebUSB than you can access this feature only. By using Such browsers like chrome or Microsoft Edge 79 or its newer version will help you link your devices correctly. Keep reading forward I tell you how you can you install Android 11 Developer Preview in your
Smart Phone.
This time you can only use Android 11 Developer Preview in only in Google's smartphone except for only older version there is a list below in which you can use Android 11 Developer Preview:-
Google Pixel 2
Google Pixel 2 XL
Google Pixel 3
Google Pixel 3 XL
Google Pixel 3a
Google Pixel 3a XL
Google Pixel 4
Google Pixel 4XL
How to install Android 11 Developer Preview on your phone
First, you have to enable Developers option in your Pixel Smartphone for this first you have to go to the setting then go to About section than scroll your screen down than you see Build Number option now you have to click 10 times. Now Developers option enabled on your phone.
Settings > About Phone >Build Number click 10 times
Now you have to go back and go to System then click on Advance than click on Developer option. Now you have to first enable OEM unlocking than scroll the screen enable USB debugging as well.
Now go to your computer screen open chrome or Microsoft 79 edge or above version and open this site

Click Here

.
If you are using Windows 10 then you have to download Google USB Driver for Windows. If you have Mac then don't need any additional drivers.
When Android Developer preview is loaded then you have to connect your phone with the computer and click on the Android Flash Tool Link on the website next to your device name.
When the next page opens click on one pop-up appear asking for permission, click OK. In your phone, it will be asked to allow USB debugging, you have to click Allow. This process will authenticate your device and you will be connected.
After that, you have to click on the box where your device name show and on the next page and click on the pencil and then select Build and finally hit install.
Now you will be asked permission to Avoid avoid interacting with your phone. Click on confirm than click on accept.
Now you will be asked factory reset then you have to click on Yes on your computer and Allow on your phone.
Now your phone Reboot.
When you are waiting than may be on your computer Reselection of Device will appear then you simply reselect this will happen when you are flashing the first time.
Now you have to unlock the bootloader with the volume keys and select it by clicking the power button. Now Android 11 starts downloading.
After downloading finished and installed then you have to lock your bootloader for that Click on Volume Key and Power Button to lock your bootloader.
Now your phone is a reboot and Successful message show on your computer.