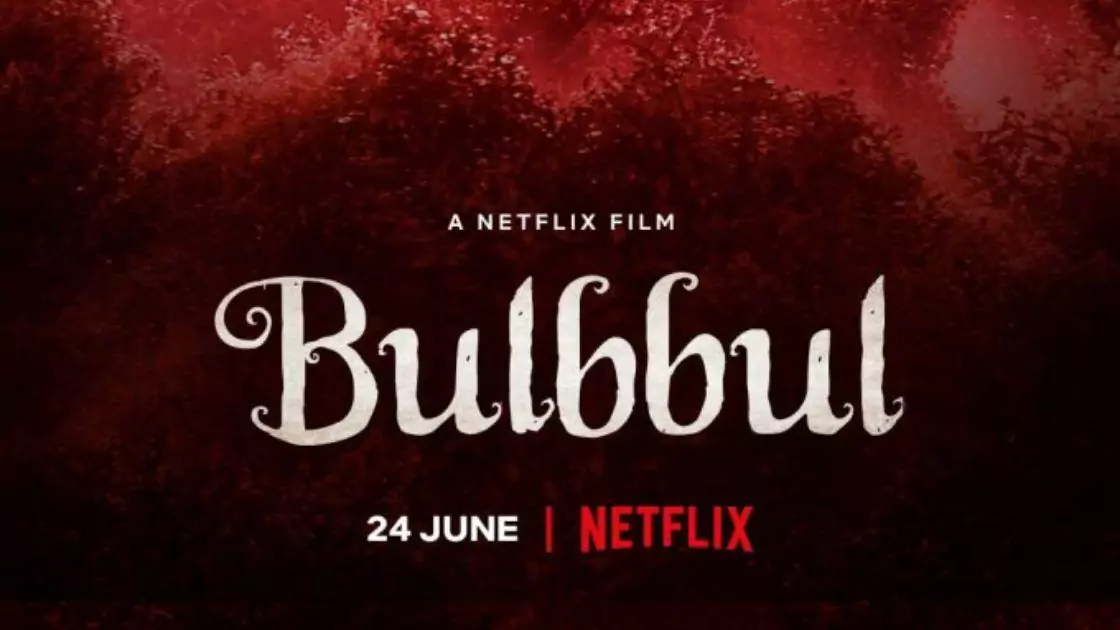 Bulbbul's release date has been set to be 24th June on Netflix Worldwide. It was originally announced in November 2018 as one among the nine Original Fils from India.
Bulbbul is the next original film from India (originally titled bulbul) which is produced by both Anushka Sharma and his brother Karnesh Sharma under clean state films.
The other original films from India on Netflix are:
Delhi-set police drama soni

Priyanka Chopra produced firebrand

Abhay Deol, Mithila Palkar starrer chosticks

The Bengaluru startup bromance upstairs

Madhuri Dixit produced 15th August

Manav Kaul-lead Music Tacher

Bulbbul was one of the two films along with Sachin Kudalkar-directed Cobalt Blue that had to be be released with Bulbbul in November 2018.

Hotel Mumbai was the ninth one, from originals but made out from the schedule from Netflix India due to distribution issues.
Bulbbul is a supernatural period horror film about a woman in Bengal who was forcibly married as a child and associates a dark past of murders in her village, connected with a legend
' Chudail' (Hindi term for Witch).
The Bulbbul is cast with Anvita Dutt making her debut as a Director being a lyricist and dialogue writer. And the star casts are Tripti Dimri and Avinash Tiwary(as Laila Majnu) and
Rahul Bose (as Poorna)in the lead roles with Parambrata Chattopadhyay (from 'Kahani') and Paoli Dam(from'Hate Story') as supporting characters.
Bulbbul has announced as' a period drama film with old age belief and super spiritualities'. Satya and Bulbul supposed to be e cringed to each other until he was sent to England for studies, Bulbbul was Satya's brother's bride. On his return 's he finds that Bulbul has been abandoned by his brother and now live out of the place in in a Solitary existence palace, saying for the Welfare of the village. The village was crumped with horrifying murders and a lady who lives under trees. Satya sets to find the truth behind the lore and save his village from the'Chudail'.
Bulbbul travels around the journey of a young girl bride from her childish Innocence to her strength as a chudail. It about the Indian fable in 20 century Bengal.